Turn-key Demolition Services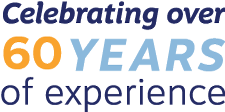 Sessler Wrecking, a Certified WBE firm, provides total turn-key demolition services with additional supporting capabilities such as, excavation, site clearance, salvage, recycling, hazardous materials removal, and environmental services.
We have 60 years of experience in demolition of bridges and industrial and commercial structures. Founded in 1958, Sessler Wrecking is one the largest demolition companies in the Country. Our innovative and value engineering approach gives us the ability to offer cost-effective solutions tailored to each customer's needs. The end result… safe, on-time, and on-budget completion of your project. We are fully insured and bonded to handle all of your projects.